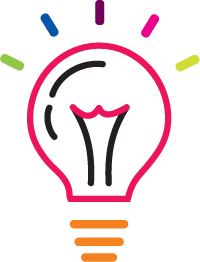 How
We

work

We proceed with our work after understanding the marketing challenges and compiling it with your budget limitations. We make sure that your order is delivered at the scheduled time while keeping up with your expectations. After going through all the product analysis and adding all the required mix of services desired to create paperboard folding cartons that are exclusively customized and designed for your customers.
We follow the following procedure in delivering an eye-catching and cost-effective product: Consultation and Packaging strategy
Once we discuss the work with you, our team starts working with your product into formulating a winning packaging blueprint under your budget. Structural Design
After going through your requirements, our specialists start working on the creation of unique and creative structural design, using various technologies to meet the goals and provide you with the best packaging solutions. Artwork & Visual Design
Packaging craftsmanship can make your item captivate everyone. Get energizing designs from our expert packaging designers, which make your product standing out from others. Perfect Prototype with 3D Mock-up
Validate your new structure in 3D or get a physical prototype to hold and feel the quality. Be sure of your packaging before submitting a mass production request. Planning and Print Production
Once the packaging structure and design approved by the client. We start planning for the mass production of the packaging. For the best quality production, we ensure that all our raw material are A Grade. From Paper Board, Printing Ink, to Lamination film. We make balance of best quality in less price. Unique touches
Special effects will complement the creative structural designs. That will certainly help to stand out your product from the crowd.
* Laser Die Cutting * Windowing * Embossing * Foil Stamping * Spot/Cristal UV * Drip Off * Special Ink (Panton Colors) etc. Quality check
Before delivering the product, it goes through a quality check within the supervisors' facility to ensure that we are delivering anything but the best quality product to our customers. Your product ready to ship
After getting all the approvals, your product is shipped to your desired location provided by you.