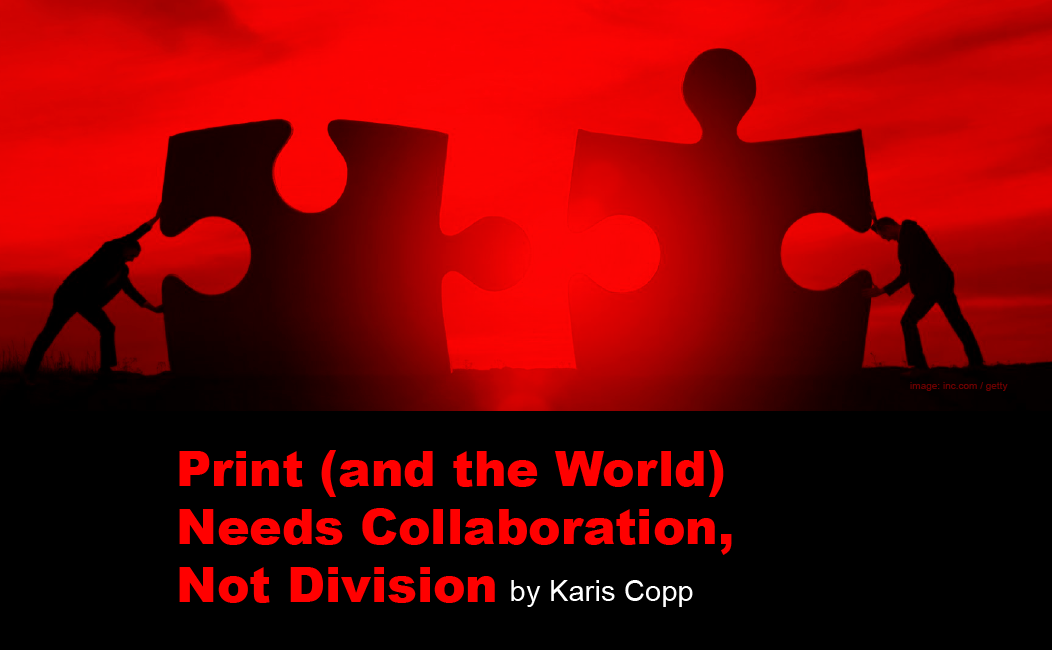 We are close to closing the book on a strange and difficult year. The pandemic, politics, and social issues seem to be forcing an already divided world further apart. But in the face of economic and personal hardships, there have been examples of humanity at its best, from frontline workers going above and beyond the call of duty to everyday people helping out their fellow neighbours when it's needed most.
This demonstrates how much we can achieve when we choose collaboration and not division, and we have certainly seen some incredible examples of the former in the print industry during the course of this difficult year. There has been an abundance of virtual events, online networking opportunities, free resources – even just an uplifting post from a LinkedIn connection can make a world of difference and reinforce that sense of community on a day when it's all getting a bit much.
During August's Elevate Print conference, Tobias Degsell, Founder of Combiner and former Curator of the Nobel Prize Museum, spoke about 'Cultivating Collaboration and Trust', calling attention to the fact that most Nobel laureates are awarded shared prizes. The greatest minds in their respective fields know that they have a higher chance of success and achievement by collaborating with their peers.
Yet, with all the community and collaboration in this industry, we continue to hear about 'print vs digital'. To me this debate doesn't make much sense, but it makes even less sense in the COVID-era – why limit yourself when you have multiple mediums, especially when they work so wonderfully together? Just look at the way augmented reality allows you to take advantage of a beautifully crafted piece of print and its ability to engage the senses, then have the experience leap off the page, package, sign etc. and utilise digital technology to take that interaction to a whole new level that can be continuously updated, expanded, and improved.