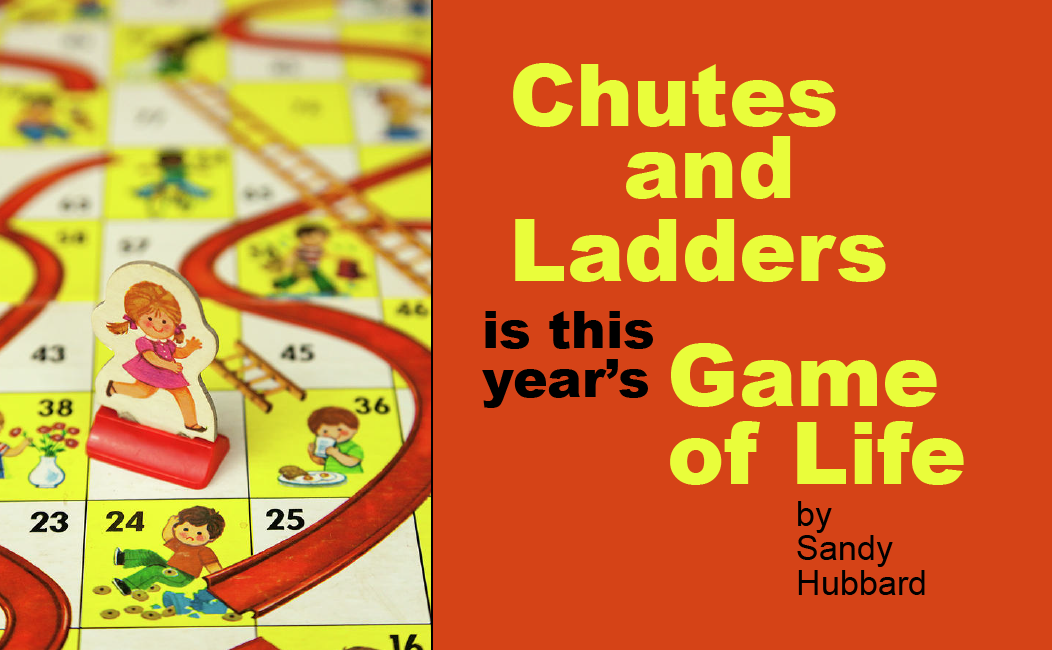 In reality, having played the game and others like it in my childhood, I saw that the secret to being a regular winner is persistence.
Hanging in there, improved my odds.
You see, being the victim of bad luck and factors outside your control is extremely frustrating. Nothing throws off a game like a string of bad luck.
You play enough games, though, and you realize that all those lucky and unlucky rolls even out. Everyone has good luck and bad luck. In the end, most games really are won by a few squares, even if you are knocked down again and again.
I saw that, if I could remain focused and unperturbed, even in the face of a long slide down the chute, other players would become vexed and wonder what I had up my sleeve, putting their attention on me and not on the game. Often, players would give up and stomp away, leaving me the winner by forfeit. I happily accepted the victory on those terms. It helped me learn to play harder games that required strategy, courage, bluffing, and, yes, persistence.